Once-11 Arquitectura
Once-11 Arquitectura, starts in 2011 as a space where architects, designers, engineers and other design specialists collaborate in designing spaces and unique products tailored to the customer, which are also sensible with the environment.
Through our team and with other experts, we offer integral services to solve every project in a tailored way with creative and innovative solutions. Especially so we can accomplish a balance in creating concepts, integrating the clients necessities and solving every detail.
For us architecture (or design) is the result of a process where you integrate the functional, aesthetics, social, environmental, economic and even the poetic aspects. We pride ourselves of the cultural, social, biological and artistic baggage that we have inherited in Mexico, and we are committed in being part of this evolution searching to build better communities and contribute in generating more and better life expressions.
Our biggest dream is to exceed the expectations of our customers. We deeply enjoy the design process with them and hope this is always mutual.
DIEGO YTURBE VEREA
General Director and Founder.
Born in Mexico City in 1977. He has over 20 years of professional experience working in various branches of engineering, architecture, and real estate development.
He has worked in the fields of construction, development and promotion of residential projects, architecture and interior design, as well as furniture design. Some of the firms with which he has worked are De Yturbe Arquitectos, Arq. Alejandro Dacosta, Javier Sanchez Arquitectos, ICA Housing, Arq. Augusto Alvarez. He co-founded in 2012 Casas Maxhome and in 2011 Once-11 Arquitectura.
He studied Visual Arts at Parsons School of Design Paris (1996 – 1997), and then Civil Engineering at Universidad Iberoamericana in Mexico City. He has taken various courses, workshops and diplomas; Urban Planning & Design Discovery (Harvard GSD), Diseño y Sustainable Construction (UIA), Biomimésis (UIA), Permacultura y Construcción Bioclimática (Grupedsac), Real Estate Projects Development (UIA), Resource Development (Regenesis Group). He is certified by the United States Green Building Council (USGBC) as a LEED Accredited Professional New Construction (AC – NC). He is very passionate of nature and humanity in general. Sailing, tennis, surf and design are his biggest hobbies.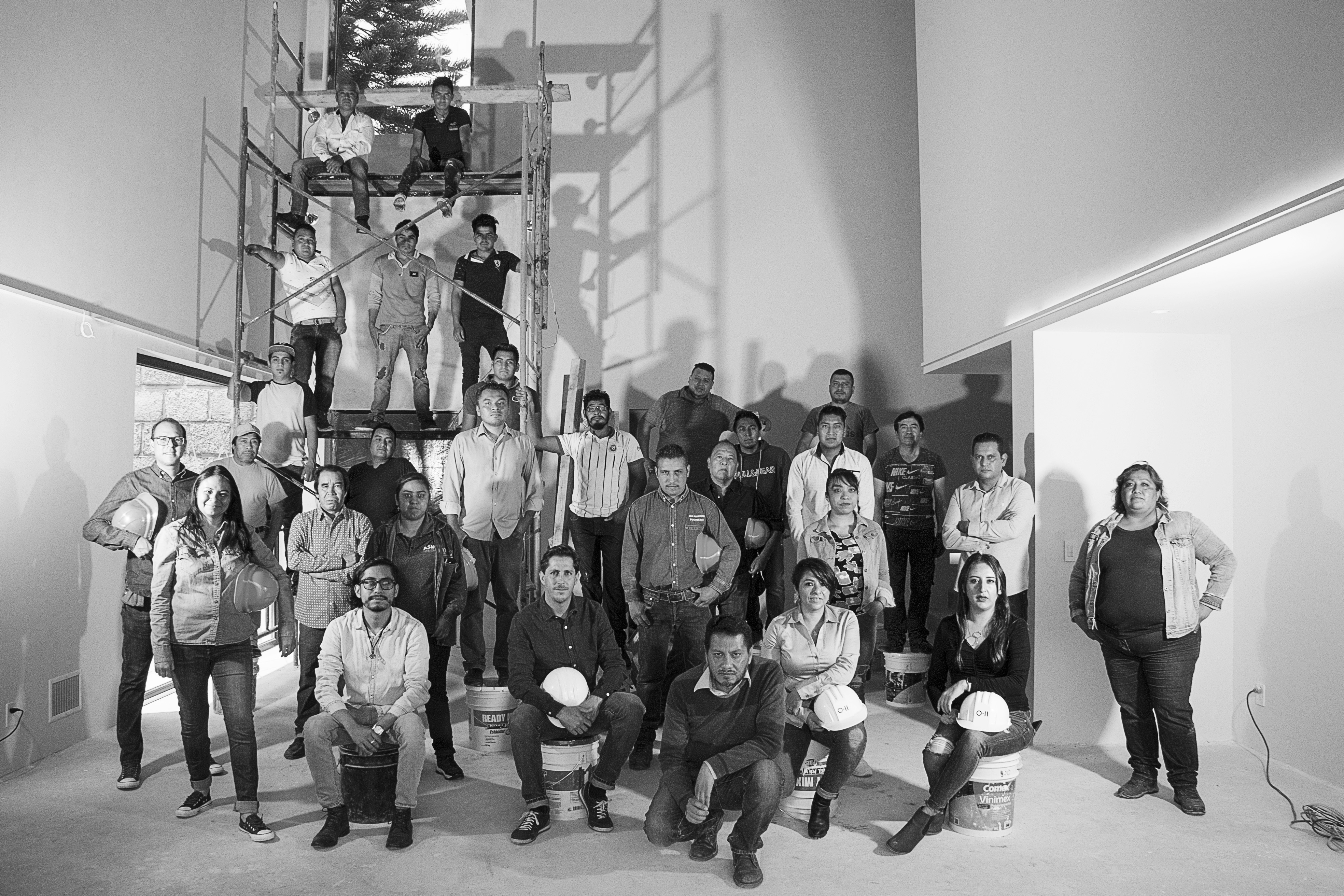 COLABORATORS
Gilberto Aldana de la Torre
Gerardo Garcia
Pedro Serrano
Juan Gonzalez Retana
Tomas Alejandro
Ana Patricia Alonso
Selene Reyes
Mauricio Lugo
Fanny Pelaez
Alberto Gonzalez
Silvia Espinos
Ángeles Alonso
Fernanda Diaque